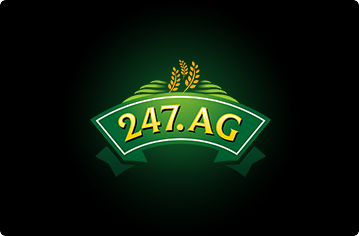 Free month of 
247.ag Market News Updates!
Sign up below for your free month of 247.ag's Market News Updates!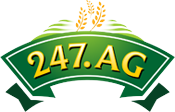 Making Marketing Simple
Have you ever sold 100% of your grain production in the top third of the yearly price range? How much have you missed out on by not selling all of your production in the top third?
With decades of experience 247.ag is here to help you do just that, without having to spend all the time and effort it requires to do so.
MARKET NEWS UPDATE
247.ag's Market News Updates get straight to the point and keep you informed on today's markets. Blending technical and fundamental insight, 247.ag is able to consistently predict the market movements, and produce profitable marketing decisions time and time again.
TARGET ZONE CHARTS
Seeing the struggle Clients continually have initiating sales near the seasonal highs, we realized changes were necessary. We adapted to our Client's needs by developing a simple visual aid - Target Zone Charts. We issue Target Zone Charts for Corn, Soybeans, And Wheat. Masters Marketing Group, LLC works to call the UPPER THIRD in grains up to 1 Year in advance! It's just that simple.
Don't waste any more time, or profits!
Subscribe to 247.ag today!
What Our Subscribers Are Saying:

From your personal recommendation, I had generated nearly $400,000.00 in profits.
Locked in basis yesterday per your advice. All I can say is a big thanks it widened out another 20 cents today. Just made us 20000.
Since I began my subscription to your informational service in November of 2011, my hedge account had grown from "$9,000.00 to over $30,000.00" in just 6 months.
For those of you may have interest. Yesterday I met with the owner of
247.ag
Marketing Group. After taking him around the lake where I have my summer home, he took me out to dinner. It was an interest evening. I remember the first time we met was at a church social, about 7-years ago. We ended up talking about grains. He advised me not to sell. I wasn't even a Client. Grains moved sharply higher afterwards. During dinner yesterday, I recounted a past event which I shall never forget. I was driving when Terry called, advising me I needed to sell my corn and soybeans. I told him that since I was headed in that direction, I would stop by the elevator and do so. He told me no. Stop driving and call them now. I pulled over and made the call. When I reached the elevator some 20 minutes later, the grain price had dropped 15-cents. To busy to watch the markets all the time, I need someone who has my best interest at heart and had their finger on the pulse of the market. Their weekly market news updates are well worth the money. I would highly recommend anyone looking to become a better marketer or for anyone who wants a great marketing company working for their best interest, they need to contact
247.ag
. They stay current on matters around the globe, especially weather.
247.ag
also has a good understanding of all the marketing tools we need to use. I have found they have a knack of turning a confusing situation into the obvious. Maybe most important, besides having an uncanny ability of anticipating future price trends, I am always able to reach them to answer my questions. In reverse, if important news comes out which could change the market trend, they have always called. Of the farmers I know, almost everyone of them could use help marketing. I would not be hesitant about recommending
247.ag
to anyone. I'm looking forward to 2011. Terry wants me to hold all my grain till after harvest to see how poor this year's crop really is. His advice on when to price my cash grain has consistently been a good call. He told me tonight he sees grain prices headed higher into next year. We just have to be patient. I guess I will see if he puts another feather in his hat with this call!
I'm not a subscriber to
247.ag
, but I have heard the same radio ads that you did, I heard mine on KRVN in central Nebraska. I have been waiting for someone to mention him. Here's what I know. I subscribed to his free month trial back in March, before the drought. He called me, and asked how many acres and bushels I had. He is a sharp guy. I didn't sign up because at the time it was 1000.00 and most analyst are half that. He called me a couple times to visit and to ask me again. The last time he did he said I needed his services because this year would be the year to hang on to my corn. He told me "there is going to be the worst drought in history" Exact words. He also said "You won't believe how hot its going to be" I didn't sign up, and I sold my corn too early. Biggest mistake I made all year. I did have a gut feeling the guy was right about a drought, so I changed my see order to alot of beans, especially where we are short of irrigation water. If I had listened to this guy I would have another 75000.00 dollars. He is for real. I think the thousand dollars a year for the subscription was a discount and the regular price is about 2500. The last ad I heard sounded like he had all the clients he wanted and was not giving the discount anymore. I enjoyed his ads, my wife said if I had signed up it would have paid for our remodeling job on our house.
EXCEPT……….
247.ag
is the one and only analyst that said DON'T SELL ……… all summer. All the rest said the corn markets was going to collapse and we would have 4.00 dollar corn or less this fall . The guy at
247.ag
didn't say sell. He was the one only guy at the end. Maybe this is a one time thing. But this year , all the other analyst made fools of themselves. Anyone who subscribed to them would have been better off to do the exact opposite of what they said to do .
247.ag
deserves some credit here.
Terry–EXCELLENT news letter!!! Thanks much!!!